Tips to manage your KiwiSaver account during Covid-19 volatility

Frequency Asked Questions
We've prepared some answers to common questions from our financial advice team to help you better understand what this covid-19 related market volatility and economic downturn means for your KiwiSaver balance with some key pieces of advice to share with investors. Free financial advice is available by emailing NZadvice@mercer.com or calling 0508 637 237.

What does this covid-19 related economic downturn mean for my KiwiSaver account balance?

In this unfortunate cocktail of the covid-19 related fears mixed with economic downturn, we are experiencing volatility in the global investment markets on a scale not seen since 2008. If you have a KiwiSaver account, you are an investor and the money you contribute buys you units in different investment options (e.g. Conservative, Balanced or Growth etc.).  As the value of these units go up and down, your KiwiSaver balance will change in value accordingly.  

What are some key pieces of advice you would like to share with investors during this time?
Try not to panic and try not to check your KiwiSaver balance every day to avoid potentially making a decision based on fear and to avoid poor financial choices.

KiwiSaver is a long-term investment, not a bank account. Stick to your long-term investment strategy and if you're not sure what strategy is best for you, speak to one of Mercer's financial advisers for free by emailing NZadvice@mercer.com or calling 0508 637 237.
New to KiwiSaver? Seek financial advice at the start, not when you want to withdraw your KiwiSaver money. Knowing the key facts at the beginning can help you choose the appropriate fund choice to maximise your investment.
As the market volatility continues, what would be the possible reasons to consider changing my KiwiSaver investment option?
The decision to switch your KiwiSaver investment option will depend on the timeframe for your KiwiSaver plan and we recommend you stick to this investment strategy; however, some possible exceptions include if your financial circumstances have significantly changed recently due to covid-19 (such as redundancy or reduced income). Some key questions to ask yourself are "when do you intend to withdraw your KiwiSaver money", "why did you choose your KiwiSaver investment option" and "did you seek financial advice".                             
At varying ages and stages of life, you will be better off with different KiwiSaver investment options, which is why it's good to check you're in the right investment option to match your financial objectives, attitude to risk and investment time horizon. The volatile nature of the markets is a strong reminder of the benefits for maintaining a long-term focus. Generally speaking, you may feel you can afford to ride out the ups and downs of the global investment markets if you have time on your side, and then you will benefit when the markets rebound.
We have a range of online tools to support you. For example, our Retirement Income Simulator can help you see how fluctuating markets and what different changes in investment options could have on your future savings.
If have any queries and/or are not sure which investment option is best for you, take our Risk Quiz and speak to a financial adviser before you act.  Our financial advisers can help you make the right decisions about your KiwiSaver account to maximise your investment.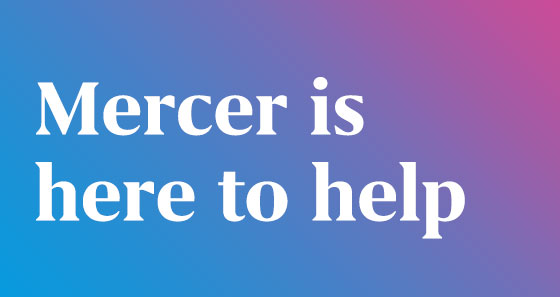 Should I be continuing my regular contributions to my KiwiSaver account while the market is down?

If you are financially able to, one way to keep your KiwiSaver account growing is to continue to contribute.

Have you checked if you are eligible to receive $521 from the Government towards your KiwiSaver account this year or if you are paying the correct KiwiSaver tax?
If your financial circumstances have changed recently, you can consider a KiwiSaver contribution holiday and even if you are not contributing for a while, your Kiwisaver will still be earning a return. Or if you've been contributing more than 3% of your before tax salary/wages to your KiwiSaver account, you may want to consider reducing this to 3%, and by doing so, you will also receive the minimum contribution from your employer (at least 3%).  
What should I do if I want to access my KiwiSaver money within the next 2 years to buy my first home or for retirement?

If you are intending on withdrawing your KiwiSaver money to buy your first home or for retirement within the next 2 years, then you will want to ensure the risk you are taking is in line with your relevant timeframes and the Conservative or Cash option may be more appropriate.

What is Mercer doing to actively manage and look after my KiwiSaver money right now?

Mercer is a "manager of managers" and we employ an array of what we believe are some of the best active managers around the world to provide the most diverse KiwiSaver options to the New Zealand market. We believe these managers will be best placed to navigate and take advantage of the opportunities created in the current Covid-19 driven market environment. As always, we look after our customer's KiwiSaver money by keeping a close eye on local and global risks. In the face of this, time-tested investing principles still apply: know your risk tolerance, diversify your exposures, be prepared for the long haul, and maintain sufficient liquidity so we can capitalise on selected opportunities as they arise.  That way, the Mercer Kiwisaver scheme investment options have a solid chance of participating in the eventual recovery.