Coronavirus impact on investors – Investment Update

In the last few days of February and first few days of March, shares and other riskier assets have fallen in value as a result of increasing concerns about the novel coronavirus.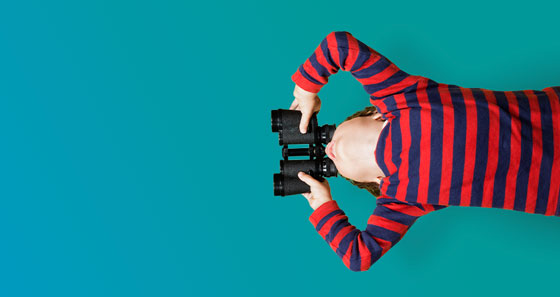 What does this mean for you, and should you be concerned?
The recent outbreak of the virus will only add to the uncertainty and significantly widen the range of outcomes for global economic growth. If the downward trend of new cases in China continues, Chinese authorities may loosen restrictions on businesses in those provinces deemed less at risk of spread, enabling economic activity to resume. Economic data is likely to be very soft in February, however, it may stabilise in March before ultimately returning to normal in April.
It's important to understand your investments and the level of risks involved. Although saving for retirement is usually a long-term goal, it shouldn't be a set-and-forget process. News reports on changes in market performance can prompt concerned investors to check savings balances and change funds without considering longer term trends.
Here are some ways you can be confident your investments are working the way you want. If your circumstances have changed, for example you're nearing retirement, then you should take a moment to review your investments.
1. Do you know what investment option your money is invested in? Mercer's schemes offer seven investment options. Five of these, Conservative, Moderate, Balanced, Growth and High Growth, are diversified funds. This means they invest in a variety of assets such as shares, property, bonds and cash, although in different proportions. The other two options are, Cash and Shares, as its name suggests, Cash option invests only in cash and Shares option invests fully in shares. Make sure you know what investment option you are in and the impact markets may have on returns. You can find out more about the seven investment options here. The Retirement Income Simulator available to you in the tools sections when you sign into your account at www.mercerfinancialservices.co.nz has a 'stress test' feature which can help you see how different market scenarios could impact each investment option.
2. Have you spoken with an expert? Financial advisers can help you make the right investment decisions. The right financial adviser can save you time and help you achieve your retirement savings or first home goals. If you are concerned about the markets, considering changing funds, investing more money or perhaps withdrawing some of your savings for a first home or retirement, then speak with a Mercer financial adviser for free. If you would like to speak to a financial adviser, you can request a call at your preferred time or email us at NZAdvice@mercer.com. Alternatively, you can speak to our Helpline consultant via 0508 637 237 if you have any other questions.
3. Are you a risk taker or do you like to play it safe? You can access online tools to help you work out what fund you should be in and understand the impact markets may have on your investments. Take a moment to consider what sort of investor you are by taking a risk quiz here.
4. Need to withdraw money in the near future? If you are thinking of withdrawing your money for retirement or first home, it's important that you understand your savings may be reduced if investment markets weaken. As you approach a life milestone you may wish to alter your investment options to better reflect your risk profile.
5. Get to know the Mercer Financial Services website. The website has plenty of information to help you with your investment journey. When was the last time you logged in? Accessing your online account enables you to view investment returns and account balances, adjust your fund options, update personal details and tailor how you would like to receive your investment information. 
This information has been prepared by Mercer (N.Z.) Limited for general information only. The information does not take into account your personal objectives, financial situation or needs. Therefore, you should not act on this information if you have not considered the appropriateness of this information to your personal objectives, financial situation and needs. You should consult a financial adviser before making any investment decision.