Mercer's Responsible Investment Policy
At Mercer, our mission is to make a difference in people's lives. We strive to "Make Tomorrow, Today" by helping our clients and customers advance their health, wealth and careers. We believe that a sustainable investment approach is more likely to create and preserve long term investment capital.
As part of this, Mercer has a Responsible Investment Policy, which covers Sustainable Investment, Ethical Investment and Corporate Governance.
What is the policy?
Mercer worked extensively with our Responsible Investment Team, Clients and Board to develop the ethical exclusion component of the policy. The policy means we exclude investments in companies that we believe will cause substantial and irreparable harm to society and the environment.
A range of criteria, including an assessment of investment risk and return implications, as well as other factors which may impact our investors in the short and the long term are considered.
Mercer excludes companies manufacturing tobacco, in addition to the existing exclusions for controversial weapons (cluster munitions, landmines, chemical and biological weapons, and nuclear weapons). This applies across all asset types, with the list of companies determined in conjunction with an external provider.
Mercer is also a member of the Responsible Investment Association Australasia (RIAA) and Mercer's KiwiSaver funds are certified by the world's first certification programme for responsible investment products.
Launched in 2005, the programme is managed by RIAA and to be certified Mercer had to meet the strict operational and disclosure practices.
As part of certification, Mercer's investment process was assessed for how we engage at a corporate governance level with companies we invest KiwiSaver money in.
Mercer actively researches these companies to positively contribute to global sustainability goals, giving investors the opportunity to not just avoid harm but also be part of the solution.
You can find out more information about the RIAA here.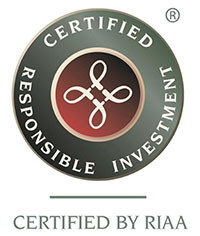 You can read the Responsible Investment Policy here.