OUR TEAM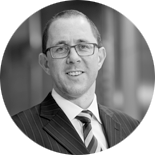 Ben Walsh
Managing Director & Market Leader, Pacific
In April, 2015, Ben was appointed Managing Director & Market Leader for Mercer in the Pacific spanning the firm's business segments of talent, health, retirement, financial services and investments.
Prior to this, Ben held numerous senior leadership roles over a career spanning more than 20 years with the Group, including leading Mercer's Financial Services business in Australia and New Zealand, Market Development in Asia Pacific and Health & Benefits in Australia, New Zealand and India. He has worked for the Group in four countries and across seven business lines/functional areas.
Ben is a Director of four Mercer Boards including the Trustee of the AU$20 billion in funds under management Mercer Master Trust. He is also a Non-Executive Director of the Affiliation of Superannuation Providers.
Ben holds a Bachelor of Commerce with Honours (University of Melbourne) and a Master of Business Administration (Melbourne Business School). He is a Fellow of the Australian and New Zealand Institute of Insurance and Finance.