At work. At play. At Mercer.

In this behind-the-scenes interview we talk with Financial Advice and Education Manager, Glenys Wilson, about the changing face of financial advice and her passion for education – both at work and at play.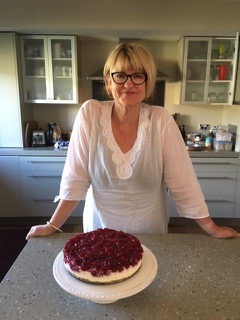 At work Glenys is Financial Advice and Education Manager

At play Glenys enjoys photography, travel and spending time with her family. She runs a busy household, caring for her teenage daughter and elderly mother. Glenys is a Board Member of Wanaka Primary School and a charitable trust which helps fund education for children in Tanzania.
What do you do at Mercer?
My main role is to provide financial advice, but I also run workshops and seminars on retirement, KiwiSaver and other financial topics to increase financial literacy.  I just love seeing that lightbulb moment when people really 'get it'.
And you're also a qualified teacher?  Tell me about your passion for education.
Yes, I've always been passionate about education – both financial and otherwise. 
I believe everyone should have the opportunity to have an education, because when you're educated you've got options.  The charity I work with raises funds to build schools in Tanzanian villages, and for books, schools, shoes and school uniforms.  That all helps make education possible for the kids and gives them a chance for a better future. 
Financial literacy is no different.  Once you're informed, or have great advice, you can make better decisions about your future.  
You must have seen some big changes in financial services over the years?
Absolutely. When I joined Mercer in 2002 I'd go to workplaces providing information on employee superannuation schemes. If you didn't work for a Government department, or a company that provided a super scheme, you probably didn't have financial investments.  There was little incentive to save for the future and people grew up thinking national super would be enough.
Now, there are almost 3 million New Zealanders[1] on KiwiSaver with new products becoming available all the time.
So KiwiSaver is a game changer?
It is, and the automatic opt-in is great, but that doesn't mean you should set and forget.  Unless you tick the box for a growth fund then you're automatically in the default conservative plan – where most kiwis are.  At varying ages and stages of life you'll be better off with different investment options, so it's important to check you're in the right investment option for your needs then to review it annually - or as your circumstances change.   
That said, too many people still leave their retirement largely to fate.  We're living longer so the pension – if it exists by the time you retire – won't be enough. 
How do I know how much I'll need for retirement?
To be prepared you need to know what your superannuation entitlement will be, what type of lifestyle you expect to have and work out a budget.  Then you can work out how much you need to save or generate through investments.
So, what should people be looking for in a financial advisor?
Before regulation in 2008 anyone could call themselves a financial advisor, so advice may have been driven by commissions and sales targets, and some still is.   
I urge people to consider where they get their advice.  You wouldn't seek a medical diagnosis from someone that wasn't a doctor, so make sure you get your investment advice from an expert too. Look for an advisor who puts your interests first. Ask lots of questions.  How are they remunerated - through commission or fees?  Are they qualified to give you financial advice? What products can they provide advice on?
My teenage daughter is learning about compounding interest at school and explained to me how it's like a snowball rolling downhill, getting larger and larger.  And she's right, a few extra dollars saved or earned here and there through the right advice may not look like much, but it can earn you thousands over the long-term. 
What's one piece of advice you'd like to share?
Pay yourself first.  Most people think "I'll pay bills, buy what I need, then save what's left over."    Setting up an automatic payment straight into your retirement savings from your pay cheque helps avoid the temptation to skip a contribution or spend it elsewhere, if it's already gone you probably won't even notice it.  It's not so much about the amount.  Creating good habits of regular, consistent savings goes a long way towards building your nest egg.
[1] https://www.kiwisaver.govt.nz/statistics/annual/joining/