10 of the world's greenest destinations
From Singapore to Slovenia, here are the places setting the pace for nurturing environmental and cultural sustainability.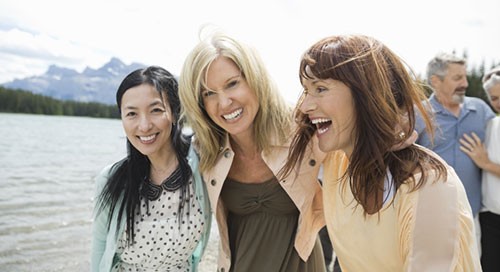 New Zealand
Recently announcing it will stop granting offshore oil and gas exploration permits, New Zealand is also launching strategies to move away from a reliance on fossil fuels – the government wants NZ to achieve 100% renewable electricity generation by 2035 and to become carbon neutral by 2050. Over the next 10 years, more than a billion trees will be planted across the country as well.
Vancouver, Canada
The birthplace of Greenpeace, Vancouver's status as one of the world's most sustainable cities is practically a given. It has the smallest carbon footprint of any major North American city – unsurprising, given it's a leader in green building. Vancouver also has an action plan in place to be the greenest city on Earth by 2020: it's aiming for zero waste and 100% of its energy coming from renewable resources.
Singapore
This city-state may be tiny, but it's a massive force on the world's sustainable development scene. Balancing economic, social and environmental priorities, Singapore is switching to desalinated and NEWater (a process of purifying treated used water). Singapore also holds top honours in MIT's Treepedia Green View Index, which measures the number of trees in urban areas. Thanks to 72 hectares of rooftop gardens and green walls, more than 47% of Singapore is covered in flora.
Costa Rica
In addition to claiming one of only five Blue Zones in the world (where people live longer than average), Costa Rica is home to 5% of the world's biodiversity and topped the Happy Planet Index for a third time in 2016. A progressive reforestation policy and the fact that almost all of the country's electricity now comes from renewable resources makes its goal of becoming the first carbon-neutral country by 2020 seem achievable. No wonder its citizens call life there the "Pura Vida".
Rwanda
On the last Saturday of every month in Rwanda, citizens participate in Umuganda, a countrywide program of community action for a common purpose that even extends to the president. People pick up rubbish (not plastic bags, they're banned), sweeping streets, building schools, planting trees – whatever needs doing to improve the community and return 30% of the country to its forested state. With flora thriving so too is the country's fauna, including lions, rhinos and mountain gorillas.
Uluru & Alice Springs, Australia
On Green Destinations' Top 100 Sustainable Destinations for 2017 list, these regions in the Northern Territory celebrate Australia's Aboriginal population through expansive community development and sustainable tourism programs. Respect for the environment goes hand-in-hand with respect for Anangu culture, with forward-thinking projects in place to sustain local traditions, develop facilities and improve access to healthcare and education.
Freiburg, Germany
Often hailed as the world's shiniest example of sustainable urban living, Freiburg had to be rebuilt from the ground up after heavy bombing during World War Two. Handed a fresh slate, the city erected "passive houses" that require minimal energy to heat and cool. Solar panels were added to most buildings; cars were banned in the inner-city; and gardens were planted and parks established, including on home and office rooftops.
Ljubljana, Slovenia
Ljubljana took home the title of "European Green Capital" in 2016 and for good reason: it was the first city in the EU to participate in a zero waste program. The city obtains 75% of its electricity from hydro-electric dams, buses run on natural gas, it has an urban electric train, and almost half the municipality is indigenous forest.
San Francisco, United States
This Californian city – the first in the US to ban plastic bags – has plans to be waste free by 2020, and is already 80% of the way there. Residents use half as much water as the rest of the state, get around in zero-emission buses or on bikes, and are big on sustainable food, recycling and composting. The city has also put its tech credentials to good use, improving the energy efficiency of buildings.
Bhutan
Nearly 75% of the nation is forested, with more than 25% designated as national parks and protected areas – among the highest proportions in the world. Plastic bags are not allowed, and the government has plans for Bhutan to become the first 100% organic-farming nation on Earth. Rates of illiteracy and infant mortality have fallen dramatically, the economy is booming, and there's a plan in place for sustainable tourism.