1. Manage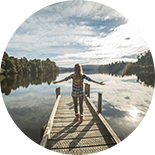 Access your account online, anytime.
Getting familiar with your online KiwiSaver account doesn't take long. It's important to sign in and finish setting up your online account to check your contact details are correct, see your balance, track how your investment is performing and manage your investment options.
To sign in, please use the account details and PIN that were sent to you. If you haven't received these details or need to reset your PIN, call us on 0508 637 237 and we'll sort it out for you.