COVID-19 updates
We know this is an extremely difficult time for New Zealanders. Our priority is to keep you informed about the changes, help you understand what the changes mean for you and provide support, so you can make the best decisions for your own personal circumstances. 
This is why we've created this page to help you navigate COVID-19. Here you will find up to date important information on government changes to the super and pension system, market updates and much more. 
Our helpline is also experiencing higher than normal call volumes, below you could find some handy self-serve information to help you avoid waiting on hold. Alternatively, you could always ask Mercer's Chatbot Elo just on the right bottom corner of this page. 
Latest COVID-19 news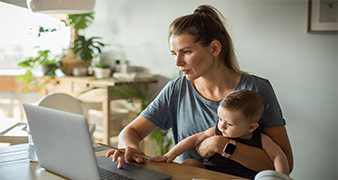 COVID-19: Going remote
Organizations that have already established remote work protocols and contingency plans are ahead in the game. Here are some key considerations to get moving.
Read more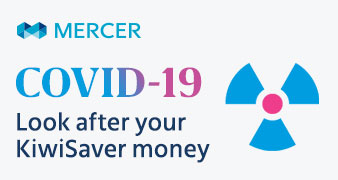 Tips to manage your KiwiSaver account
We've prepared some answers to common questions from our financial advisers to help you understand what this covid-19 related market volatility and economic downturn means for your KiwiSaver balance.
Read more