Time to take on riskier investments?

Retirees who plan for retirement expect to enjoy their golden years doing what they enjoy the most. Unfortunately, the COVID-19 pandemic has scrambled retirement plans causing retirees to review and shift their expectations around their health, travel arrangements, finances and their investment risk.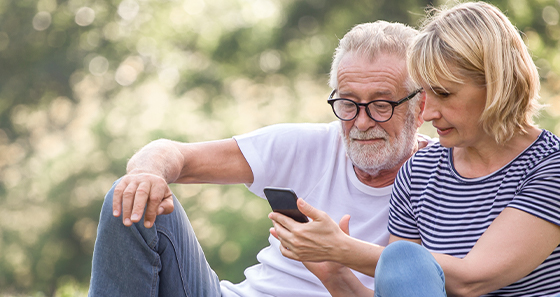 Record low interest rates and cut or withheld dividends may have weighed heavily on self-funded retirees. Although some earlier losses on investment returns have since been recovered, many retirees are continuing to feel the strain. So what's the answer?
Should I take on more risk to meet my income needs?
It's important to keep in mind markets rise and fall and this is only one of many downturns you've experienced over your working life. Instead of focusing on your account balance going up and down, check whether you're still on track with your long term retirement strategy. Before taking on additional risk, ask yourself whether it's in line with your risk profile, your life stage and whether you're likely to lose sleep if your investment loses some of its value?
Is it time to change my investment options?
Staying the course or sticking with your well thought out investment plan may seem counter-intuitive at a time when you feel like you need to respond to market movements but it's often the best decision. At one end of the spectrum are those investors who want to capitalise on sharemarket gains and at the other end are investors who want to move the lot into more defensive assets like cash. There are downsides to both of these scenarios. It's best to review your investment plan at least once a year or, as your financial circumstances change — and to ensure your goals, timeframe and investments are aligned.
Investment options with Mercer
How can I reduce the impact of lower returns?
Whether you're invested in growth assets like shares and property or defensive assets like bonds, it is important to remember that they are there to generate income over the long term. Try to leave your funds invested (according to your financial plan) and consider:
If you are eligible taking advantage of lower drawdowns: Temporary lower drawdowns could help you to preserve your nest egg.
Using cash: Use cash (in your bank account or in your NZ Super if you are eligible) before dipping into your investments, like shares or bonds, especially in volatile markets. In addition, some retirees may consider fast-tracking their plans to downsize with the aim of improving their cash flow.
Need some help navigating these difficult times? Mercer's financial advisers can help guide you through the financial challenges. Call us today on 0508 637 237 to arrange a call back from one of Mercer's financial advisers.
This information is general in nature and may not suit your personal circumstances. Please seek advice before making important financial decisions.