At work. At play. At Mercer.
In this behind-the-scenes interview we talk with Strategic Projects Manager, Sarah Barnaby, about life's big decisions and why having clear goals and personalised advice is so important – both at work and at play.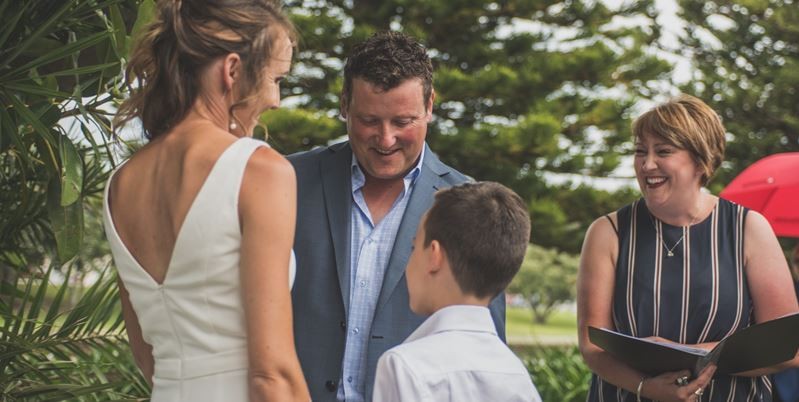 At work Sarah Barnaby is a Strategic Projects Manager

At play Sarah is a mother, a marriage celebrant and a collector of New Zealand contemporary art.
What do you do at Mercer?
I work on innovation projects to improve Mercer's retail products. Listening to customers and understanding their needs is a key part of improving our products and customer experience. One of the projects I've been working on recently is a new digital platform, or website, for our KiwiSaver, FlexiSaver and Mercer Super Trust customers.
So what does the new digital platform mean for Mercer customers?
It means customers now have extra tools and information available online to help them to make important decisions about their investments. For example, projected savings tool can help customers decide whether their current contribution rate is sufficient to achieve their long-term savings goals, or whether they need to make adjustments in order to grow their savings faster.
As well as working at Mercer you're a marriage celebrant, what's your favourite part of that?
As a celebrant, I legally perform weddings but I also play an important role in helping make the difference between an okay wedding and a great wedding. I work closely with the couple to figure out what their perfect wedding day looks like. I really love being able to help create a special day that truly reflects who they are, individually and as a couple.
It sounds like there are some parallels between your work at Mercer and being a celebrant?
Absolutely. Getting married and planning for your retirement are really important decisions in people's lives. There's no cookie cutter approach that will suit everyone. To get a great result, it's essential to have clear goals and an approach that aligns to your individual situation. For example, some couples love being in the limelight and others prefer to avoid it. Similarly, some customers have a big risk appetite for investments, while others prefer a more cautious approach.
So, what advice do you have for Mercer customers?
When planning for your retirement, get hands-on in choosing the investment fund that's right for you and seek out expert advice to help guide you through the process. It's important to understand your options and to set up your accounts correctly, with the right level of contributions and the correct tax rate. That may make the difference between an okay investment strategy and a great one.
Mercer's team of experienced investment specialists can provide free financial advice, tools and support to set up and maintain an effective investment strategy to suit your financial situation.
Our Helpline team can explain how your account works and answer general questions about your retirement savings. They can also connect you with one of our financial advisers. Call 0508 637 237, 9am to 7pm on all business days.